Automate the creation of your documents in one place with a contract management software for SMB
Organization
Store your documents in the cloud, classify them with tags and don't miss another document ever again!
Control
Control the key data of your contracts at a glance and unlock new business opportunities.
Service
Offer a 100% digital experience to your customers and delight them with your service.
Make your team have superpowers
Organization
Store your contracts in the cloud repository, classify them with tags and track all changes whenever you want. Never lose another document!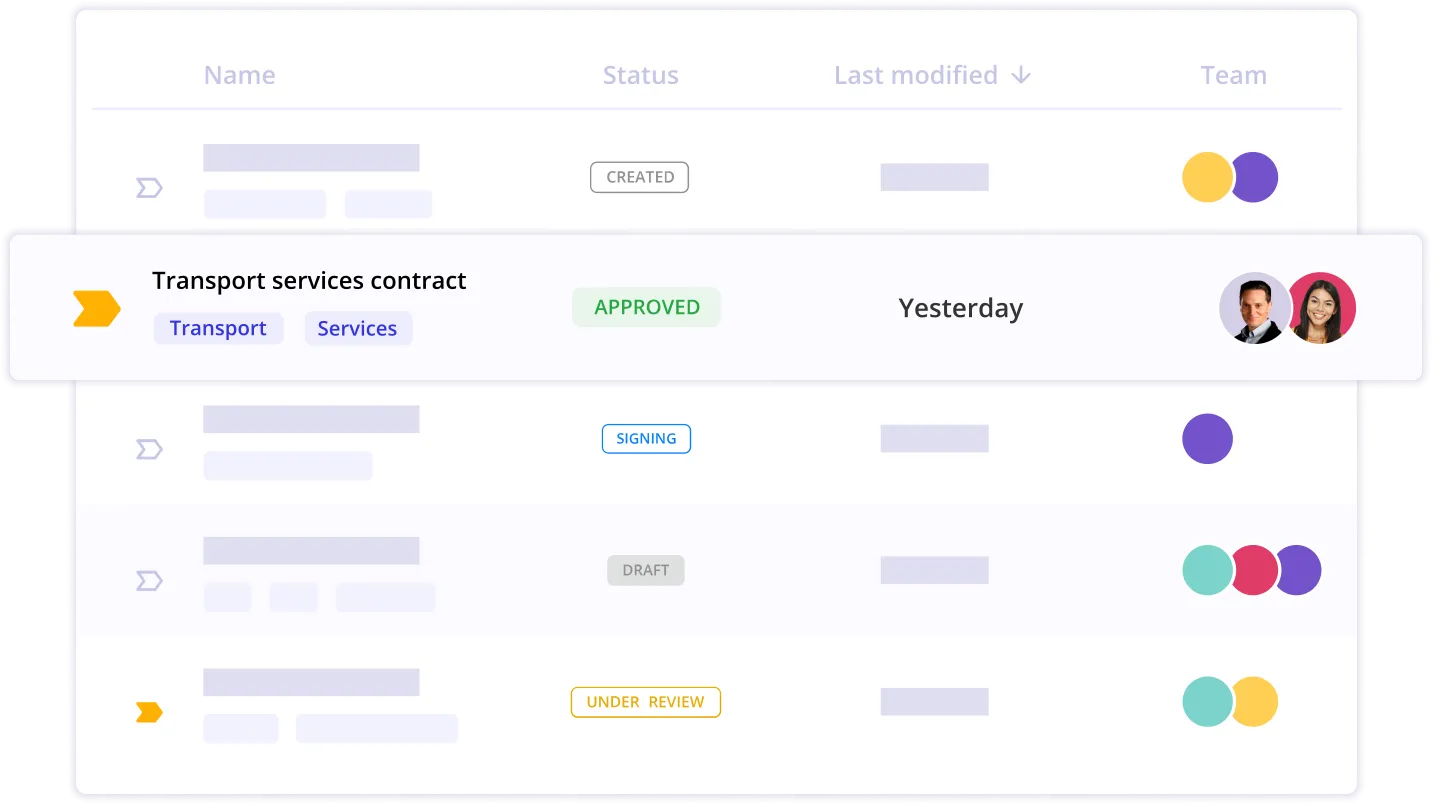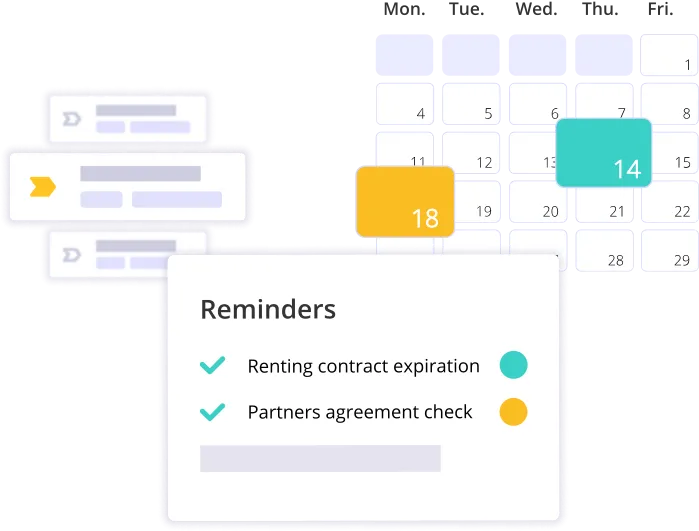 Control
Tidy documents, reminders of deadlines and due dates, live tracking of the contract status and, above all, time to spend on the tasks that really matter.
Service
The best service for your customers. Offer a 100% digital experience in real time with automatic notifications. Collaborate and succeed!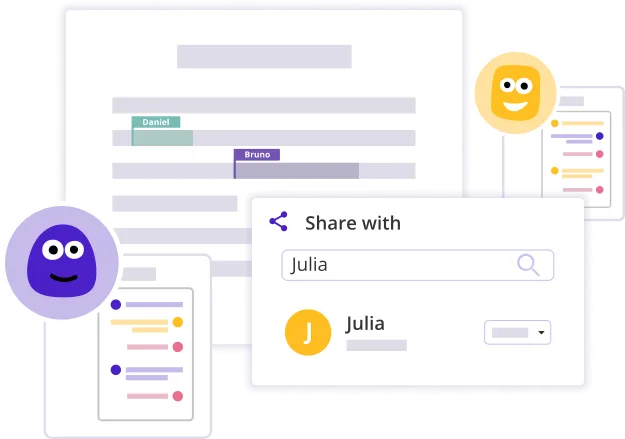 Costumers, suppliers or employees
Contact whoever you need from anywhere
No matter where you are, what device you have or who you need to request information from to complete your documents.
You can share your flow from your phone, tablet or laptop with your clients, suppliers or employees whenever and wherever you want!