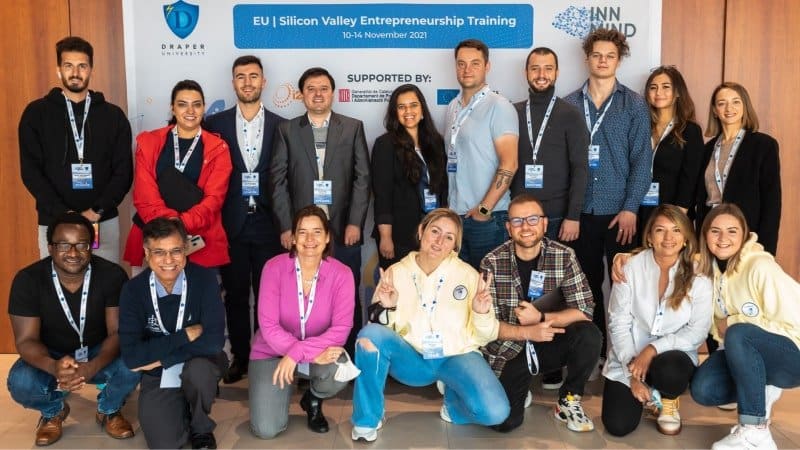 The EU Silicon Valley Entrepreneurship Training event organised by Draper University and InnMind aims to promote entrepreneurship globally.
Last week, from 10 to 14 November, Bounsel travelled to the city of Barcelona to take part in an international event that aimed to immerse attendees in the culture and mentality promoted by Silicon Valley. The organisers were Draper University and InnMind, a leading and highly successful deal-making company.
At the 5-day event, they offered top tips to startups whose priority was to relaunch their business globally. During the event, attendees not only gained knowledge and experience about the world of startups, but also the keys to bring innovation to their companies.
Our Business Development Representative, Anton Rodionov, had the pleasure to participate in this new acceleration programme in Europe and was able to enjoy all the activities that the organisers planned at the EU Silicon Valley Entrepreneurship Training. This event consisted of a series of educational talks presenting how to prepare a pitch, position your product in the market, extract insights, as well as advice from proactive VCs in the European market, such as Inveready, Caixa Capital Risk, Athos Capital, etc.
Anton was also involved as a mentor and was even able to collaborate with the startups to help them with legal issues and sales process automation. In this course, the audience was very varied, attended by start-ups, scale-ups and service providers from different sectors.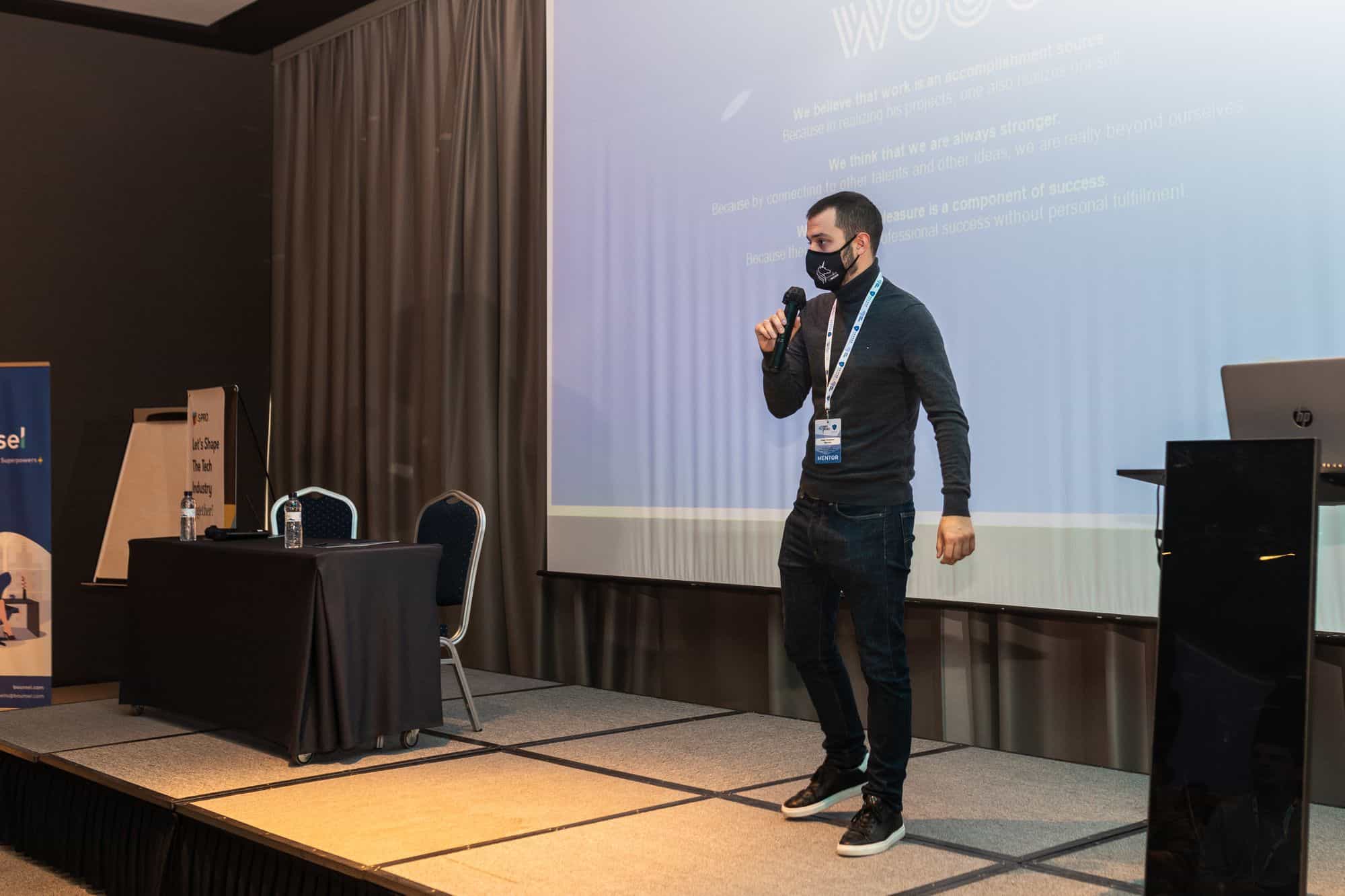 ‍
In addition, throughout the event, various talks were held and the new techniques learned were put into practice, so we could define Silicon Valley Entrepreneurship Training as a learning experience, since until the last day there were mentoring and workshops to acquire knowledge of leadership, technology and innovation.
Our BDR explains that the programme has changed his professional perspective and has been a very positive experience that has helped him to better focus his work. Anton also stressed that "it doesn't matter how many times you are told no, the important thing is to have confidence in yourself and to know that you are going to make it sooner or later, no matter how long it takes or how many times your idea has been rejected".
All in all, the five-day event brought startups together with market experts and investors, and fostered an environment of learning and knowledge. We have experienced a pioneering programme in Europe that has offered us an experience full of personal and professional value.