In today's world, information security is essential. Every day, organizations face cybersecurity threats ranging from ransomware attacks to attempts to steal confidential data. To protect against these threats, many companies turn to recognized security standards and frameworks. One of the most prominent standards is ISO/IEC 27001, but there are also other competing security frameworks. In this article we will explore the ISO/IEC 27001 and compare it to other popular security frameworks to help you determine which might be the best choice for your organization.
ISO/IEC 27001: The Gold Standard of Information Security
ISO/IEC 27001 is an internationally recognized standard for information security management. It focuses on creating an Information Security Management System (ISMS) to help organizations protect their data and assets effectively. Some key aspects of ISO/IEC 27001 include:
Risk-based approach: ISO/IEC 27001 takes a risk-based approach by identifying, assessing, and treating information security risks. This allows organizations to tailor their security measures to their specific needs.
Continual improvement cycle: ISO/IEC 27001 promotes a cycle of continual improvement through Planning, Implementation, Monitoring, and Review. This ensures that security policies and controls remain up-to-date and effective.
Focus on confidentiality, integrity, and availability: The standard focuses on ensuring the confidentiality, integrity, and availability of information, addressing aspects such as data protection, prevention of unauthorized changes, and continuous system availability.
Other Relevant Security Frameworks
In addition to ISO/IEC 27001, there are other security frameworks that organizations consider:
SOC2: Developed by the American Institute of CPAs (AICPA), SOC 2 defines criteria for managing customer data based on five "trust service principles"—security, availability, processing integrity, confidentiality and privacy.
NIST Cybersecurity Framework: Developed by the U.S. National Institute of Standards and Technology (NIST), this framework focuses on identifying, protecting, detecting, responding to, and recovering from cyberattacks. It is especially relevant for organizations in the United States and is highly respected worldwide.
COBIT (Control Objectives for Information and Related Technologies): COBIT focuses on IT governance and management, including information security. It helps organizations align their business objectives with IT and security management.
CIS Controls: Developed by the Center for Internet Security (CIS), this set of best practices focuses on concrete measures to enhance cybersecurity. It provides a detailed and practical approach to information security.
Which Is the Best Option for Your Organization?
The choice between ISO/IEC 27001 and other security frameworks will depend on various factors, including the geographic location of your organization, the industry you operate in, and your specific security objectives. ISO/IEC 27001 is widely recognized globally and can be a solid choice, but it's also important to consider other frameworks that may be better suited to your needs.
Ultimately, the most important thing is that your organization has a robust and consistent approach to information security. This involves adopting security policies and controls, training your staff, and continually improving your security practices. Whether it's ISO/IEC 27001 or another framework, the key is to keep your assets and data secure in an increasingly digital and threatening world.
Applying ISO/IEC 27001 at Bounsel: Ensuring Customer Safety
At Bounsel, we understand the critical importance of information security for our customers. That's why we have implemented ISO/IEC 27001 as a core part of our commitment to data protection and customer safety.
Our ISO/IEC 27001 certification demonstrates our dedication to maintaining the highest standards of information security. We have developed and implemented comprehensive security policies and controls to safeguard the confidentiality, integrity, and availability of our customers' data.
Key steps in our ISO/IEC 27001 compliance include:
Risk Assessment: We conduct regular risk assessments to identify potential security threats and vulnerabilities.
Security Controls: We have implemented a wide range of security controls to mitigate identified risks, including access controls, encryption, and regular security training for our team.
Monitoring and Incident Response: We continuously monitor our systems and networks for any suspicious activities and have a robust incident response plan in place to address any security incidents promptly.
Auditing and Compliance: We regularly undergo external audits to ensure our compliance with ISO/IEC 27001 standards and other relevant regulations.
By adhering to ISO/IEC 27001, we provide our customers with peace of mind, knowing that their data is being handled with the utmost care and security. We remain committed to continually improving our security measures to stay ahead of emerging threats and evolving best practices.
In conclusion, when it comes to choosing a security framework for your organization, ISO/IEC 27001 is a strong contender, but it's essential to consider your specific needs and context. At Bounsel, we've embraced ISO/IEC 27001 to ensure the safety of our customer's data, and we encourage all organizations to prioritize information security as a fundamental pillar of their operations. Your data's security is our top priority, and ISO/IEC 27001 is one of the tools we use to deliver on that commitment.
We protect your data and respect your privacy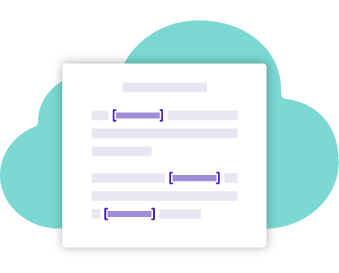 We are ISO/IEC 27001:2022 certified. Our servers hosted on Google cloud (Belgium) and Amazon AWS (Ireland) are kept up to date and in compliance with the highest security standards.
We comply with EU data protection regulations (GDPR). We follow the safeguards of the CIS V8 standard and add additional security measures to protect your information from cyber-attacks.