Legal and operations teams of
award-winning
companies trust in us
Your dream contract lifecycle management
Discover the magic of simplified and efficient contract management
Bounsel Flow
Give flow to your contracts
Automate the creation of your documents through interactive forms and save hundreds of hours. No more copy-paste!
Organize your docs stress free
Add tags, categories and relevant information to your documents to find them quickly in one place.
Manage your contracts like a pro
Approve, track and analyze all your contracts in minutes with our intuitive and powerful CLM.
Elevate your contract management
with our add-ons
To give even more power to your documents
Bounsel Sign
Speed up the closing of your contracts
Have all your contracts ready in a flash with our advanced electronic signature.
Offer flexibility to facilitate the signing process
Sign securely from any device with our digital certificate or biometric signature fully compliant with eIDAS regulation.
Bounsel AI
Reduce 89% your contract review
Ask questions to a document and get immediate answers. The power of AI has never been so real!
Generate professional executive summaries
Report key contract information in the blink of an eye and amaze your peers.
Upload a template and automatically create the questions in just one click.
Create magical opportunities for your team
Your security is our priority
Store your documents in the cloud with our transparent, secure and scalable infrastructure. We protect your data and respect your privacy.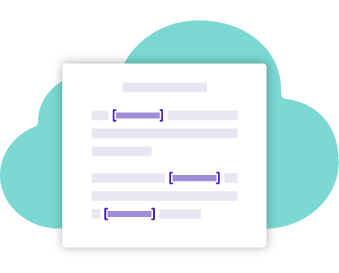 We have the ISO/IEC 27001:2022 certificate. Our servers hosted in Google Cloud (Belgium) and Amazon AWS (Ireland) are kept up to date and in compliance with the highest international security standards.
We guarantee the protection of your data at all times. We are 100% compliant with EU data protection regulations (GDPR), PIPEDA and CCPA.
What our happy clients say about us
Find out how Fibsen optimizes their process of sending commercial offers, saving 5 hours of paperwork every week and reducing their administrative burden thanks to the magic of Bounsel Flow.
"Thanks to using Bounsel Flow, we now have more time to focus on the main tasks of our business such as contacting customers, launching offers and improving our product."
David Salces, Chief Operating Officer at Fibsen.
Ready to manage your contracts
without stress?