Law is everywhere, and also in all aspects of popular culture. Desde las canciones ("Las pruebas ante el tribunal son incontrovertibles. No hay necesidad de que el jurado se retire. En todos mis años de juez, nunca he oído hablar de alguien más merecedor de toda la pena de la ley." The Trial, Pink Floyd) From books, television and films, legal issues are constantly cropping up.
I'm sure everyone is used to seeing lawyers and judges on their television screens, probably as much as hospital and medical series. Legal dramas and stories have been popular since the beginning of television fiction. In the United States, Perry Mason was a big hit in the 1950s and 1960s, and legal dramas have continued to exist on our screens ever since.
With the advent of new media content platforms, podcasts and YouTube videos, there is certainly no shortage of arguments related to the legal world, and several academic studies have even looked at how pop culture can actually affect the legal system.
The following list sets out books, series and other entertainment content that explore different aspects and attitudes of law and are worth reading, watching or listening to.
1. Films and series
Erin Brockovich (2000)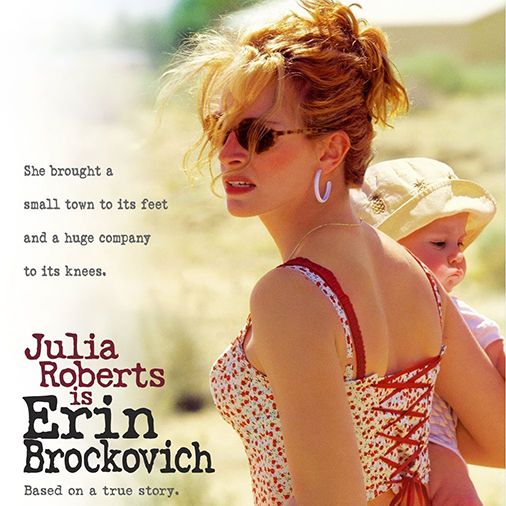 ‍
Erin Brockovich tells the true story of a woman who fought hard against the giant energy corporation Pacific Gas and Electric after learning of a cover-up that was exposing a local community to contaminated water and contributing to serious illness. In the film, directed by Steven Soderbergh, Brockovich is played by Julia Roberts. When Brockovich starts working at a law firm, he discovers the medical records related to the case and sets his investigation in motion. Full of social struggle and heart, this film is a must for any aspiring lawyer.
‍Suits (2011-2019)
I'm sure everyone has heard of this series at some point. Suits is particularly interesting because it delves more into the inner workings of the law firm than the actual cases it handles. The series follows Mike Ross (Patrick J. Adams), an associate attorney who never actually formally studied law. In Suits, the character solves cases intelligently while keeping his secret. For the most part, the series is full of predictably angry, loud and obnoxious jurists shouting at each other in the densest possible legal terminology, and that is exactly what makes it so entertaining.
2. Books
To Kill a Mockingbird (1960)
Harper Lee's book is a classic. It is an intriguing story about justice and racism, about the appalling intolerance and insensitivity faced by marginalised communities, set in a small town in the South of United States. The character of Atticus Finch has long been a moral hero for many readers and a model of integrity for jurists around the world. Law studies have accumulated a large body of critical reading on the book's themes of written and unwritten law, social codes and the sense of justice.
Los libros de John Grisham
Grisham is a novelist and lawyer who has been a prolific writer of legal thrillers (over 40 titles). Some of his books are set in fictional cities, but all deal with real legal issues. His writing is steeped in political activism, legal proceedings, trials and soul. Some of his most popular books have been adapted into films, e.g. The Firm (1993), The Client (1994) and Legitimate Defence (1997).
3. Documentaries
13th (2016)
Ava DuVernay's documentary about the 13th amendment to the US Constitution is an exploration of race, justice and mass incarceration. It may not be an easy documentary to watch, as it examines the history of the United States after the abolition of slavery, the effect of different presidencies on criminalisation and laws that only perpetuate race and class stereotypes. The film includes historical archival footage, as well as interviews with prominent figures in the black American civil rights struggle, such as Angela Davis.
The Staircase(2004-2018)
If criminal defence piques your interest, this is the documentary series for you. The story, filmed over 16 years, focuses on the controversial death of Kathleen Peterson after she was found dead at the foot of the stairs of her home. The film takes you on the defence's journey to try to prove to the jury that there is too much doubt to convict her husband, novelist Michael Peterson, of murder. The public is taken on a truly bizarre journey to determine whether Peterson did it or not.
4. Podcast
Technically Legal
If you like to enjoy the latest in legal technology and innovation, Technically Legal is the podcast for you. The presenter and interviewer, Chad Main, is a lawyer and founder of legal services provider Percipient. Each episode features interviews with innovators in the field of law and legaltech. Guests talk about how they use, create or implement legal technology and pursue innovation in their legal departments and law firms.
What did you think of them? Did you know about these series, films, books, podcasts and documentaries? If you want to keep up to date with the latest news on legaltech, contracts and document management, among others, you can subscribe to our newsletter by clicking here. here.
‍