For years lawyers have worked with hundreds of documents piled on their desks. Unproductivity, teleworking and the impact on the environment have led to a technological breakthrough that has had a favourable influence on all areas of business.
Unfortunately, the legal sector has been one of the latecomers to the digitalisation era. However, in the wake of the pandemic crisis, the legal world has been forced to speed up its technological processes by implementing office management software for lawyers.
Technology based on cloud-based information storage makes it possible for lawyers today to perform administrative tasks in less time, have better organized documentation and real-time access to their clients' or collaborators' data.
Bounsel Flow, the law firm software that does the work for you
Bounsel Flow is an office management software that aims to automate administrative processes to save time and invest it in tasks that really bring real value to your business.
The software allows you to generate a large number of documents through conversational, easy-to-create and interactive forms. It is the newest way to collaborate with other professionals to create documents or close contracts.
Sign up for free and get started today.
‍
Simple and intuitive software for law firms
Law firms often spend a great deal of time on administrative processes that lengthen the time it takes to close deals. This is not only unproductive and inefficient, but also affects the profitability of the business itself.
Over the next few years, investment in IT solutions and Artificial Intelligence will grow across all sectors, most notably in the legal sector, one of the industries lagging the furthest behind in digitisation.
Bounsel Flow, contract management software is a powerful cloud-based tool with a simple and easy-to-use interface. Unlike other solutions, it is not necessary to install software or similar, as it is a no-code solution that can be used by any professional with little or no computer knowledge.
‍
Discover all its advantages
Bounsel Flow has a number of advantages for the document management of a law firm that wants to improve its productivity and efficiency.
Especially for those who want to improve their competitiveness in order to attract more customers and offer a better service.
‍
Saving time
With Bounsel Flow you can generate many documents simultaneously, saving you a lot of hours and allowing you to invest time in creating strategies aimed at improving your legal firm.. In this way, you will create actions that add value to your business, managing previously generated documents.
‍
Collaboration with your team
It is a cloud-based tool that you can access at any time and that will allow you to collaborate with your entire team, clients and collaborators. You will be able to check the status of your documents, approve or reject agreements and even digitally sign.
‍
GDPR compliance
Likewise, Bounsel Flow as a management software for law firms will allow you to you to properly comply with the General Data Protection Regulation (GDPR) and have all your company's information (RGPD) and have all your company's information completely protected.
‍
Organisation of your documents
Bounsel flow, a digital platform for lawyers, will allow you to have all your company's information centralised in one place, quickly access any contract thanks to the filter functionality and download it in PDF or Word, depending on the type of document you need.
‍
How the management software for law firms works
Bounsel Flow, the office management software for lawyers, works easily. Due to its intuitive interface you can automate repetitive and cumbersome document management processes.
By performing simple steps you will be able to generate a large volume of documents or contracts. You only have to create a master document or template with any of the variable formats that we have established in the platform [ejemplo], in those spaces that must be completed.
For example:
Employment contract:
The present contract, dated [fecha], is entered into between Bounsel, S.L. (Employer) and [nombre del empleado] (Employee). This document constitutes a contract of employment between these two parties and is governed by the laws of [país]….
As we see in the example, there are three variables [fecha], [nombre del empleado] and [país] that after uploading the template to Bounsel Flow, will be detected by the software automatically.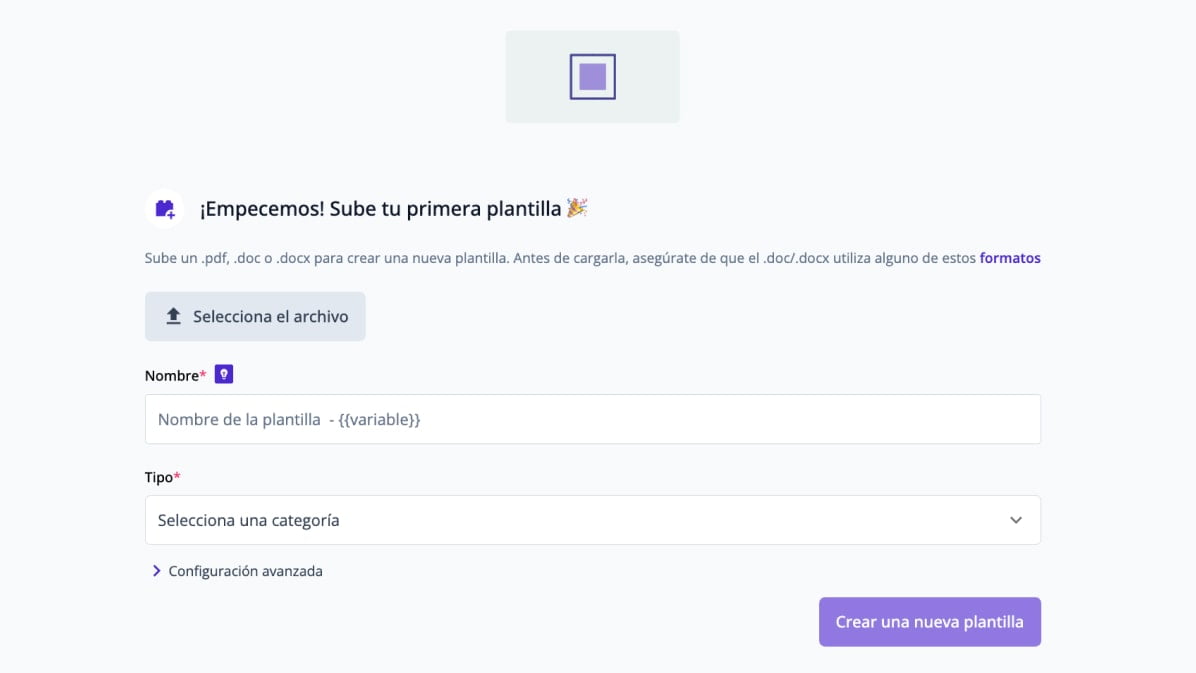 Subsequently, you can create a flow, which consists mainly of creating questions associated with these variables so that anyone; your clients, collaborators or suppliers can answer them, at the same time as they complete the document. That's how simple the law firm software, Bounsel Flow, works.
This way, you can forget about completing the document yourself and delegate this administrative function to the people from whom you need the information.
You can share the same flow with hundreds of people, so you can generate a large number of documents or contracts simultaneously.
What is the price of this law firm software, Bounsel Flow?
We care about satisfying your requirements without overpaying. Our main objective is to solve your main management problems, without you having to buy solutions that do not compensate you. For this reason, we have created four plans that can be adapted to your needs.
What features can I use in the free plan?
This office management software allows you to have the following functionalities:
Compatible with Microsoft Word, Google Docs and editable PDFs
Autodetection of variables in Microsoft Word and Google Docs
Creation of unlimited flows
Downloading documents in .docx or .pdf format
Document repository
5000+ Zapier integrations
File encryption
Free training sessions

Is it possible to customise flows with the Bounsel Flow management software?
Yes, you can customise them according to your brand image. You can change the colours, the logo, remove the Bounsel watermark and much more. In this way, you will continue to work on your company's branding while automating processes.
How many documents can I create in Bounsel Flow?
There is no limit, the amount of documents you can manage and store in our repository is unlimited.
Get started now on Bounsel Flow free of charge, law firm management software