Every November 19 since 2014, the International Day of Women Entrepreneurs has been celebrated. For this reason, Pilar Prados, CEO and co-founder of Bounsel, attended the Telefónica Foundation Auditorium to participate in the conference "Women in entrepreneurship: the pending subject", which is part of the Entrepreneurial Women's Week.
Meetings like this one are very important because, as the High Commissioner for Spain Entrepreneurial Nation points out, only 20% of startup founders are women. If this progression continues, the gender gap in this sector will not be resolved until the year 2662.
The meeting was divided into several sessions, covering topics such as education, motherhood, work-life balance and access to investment.
Our CEO participated in the third session (Crossing rivers, climbing walls, climbing mountains. What does a woman have to do to get them to invest in her startup?) along with Andrea Cayón from Passporter, Cristina Marín from Usyncro and Pepita Marín from WeAreKnitters; and moderated by Antonio Iglesias, from MD Endeavor Spain.
Pilar Prados focused on how she has combined motherhood with running a company from scratch. However, not everything has been easy for her: "Entrepreneurship is hard, difficult, especially if you start a family at the same time. For cultural reasons, many women who could do it, decide to postpone it.
For her, founding Bounsel was a radical change in her life, because after 12 years working outside Valencia, her hometown, and even outside Spain, she felt that something was missing in her life. Creating her own company based on her experience as a lawyer was the solution she needed.
Many thanks to Fundación Telefónica, Endeavor Spain, Wayra, SpainCap and Alto Comisionado para España Nación Emprendedora for organizing this enriching event.
It was a very interesting conversation with some fantastic colleagues!
‍
You can see more related articles here: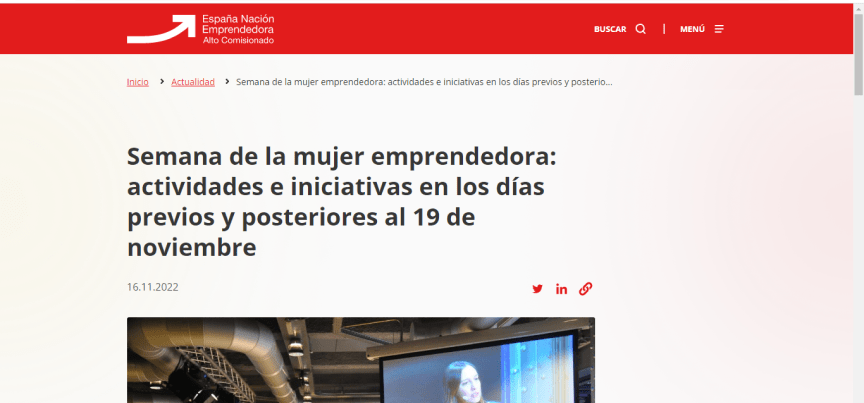 ‍
‍
‍