We have just launched Bounsel Sign and it is already a hit!
With Bounsel Sign you'll be able to add parties to your contracts and request their signature directly from our App: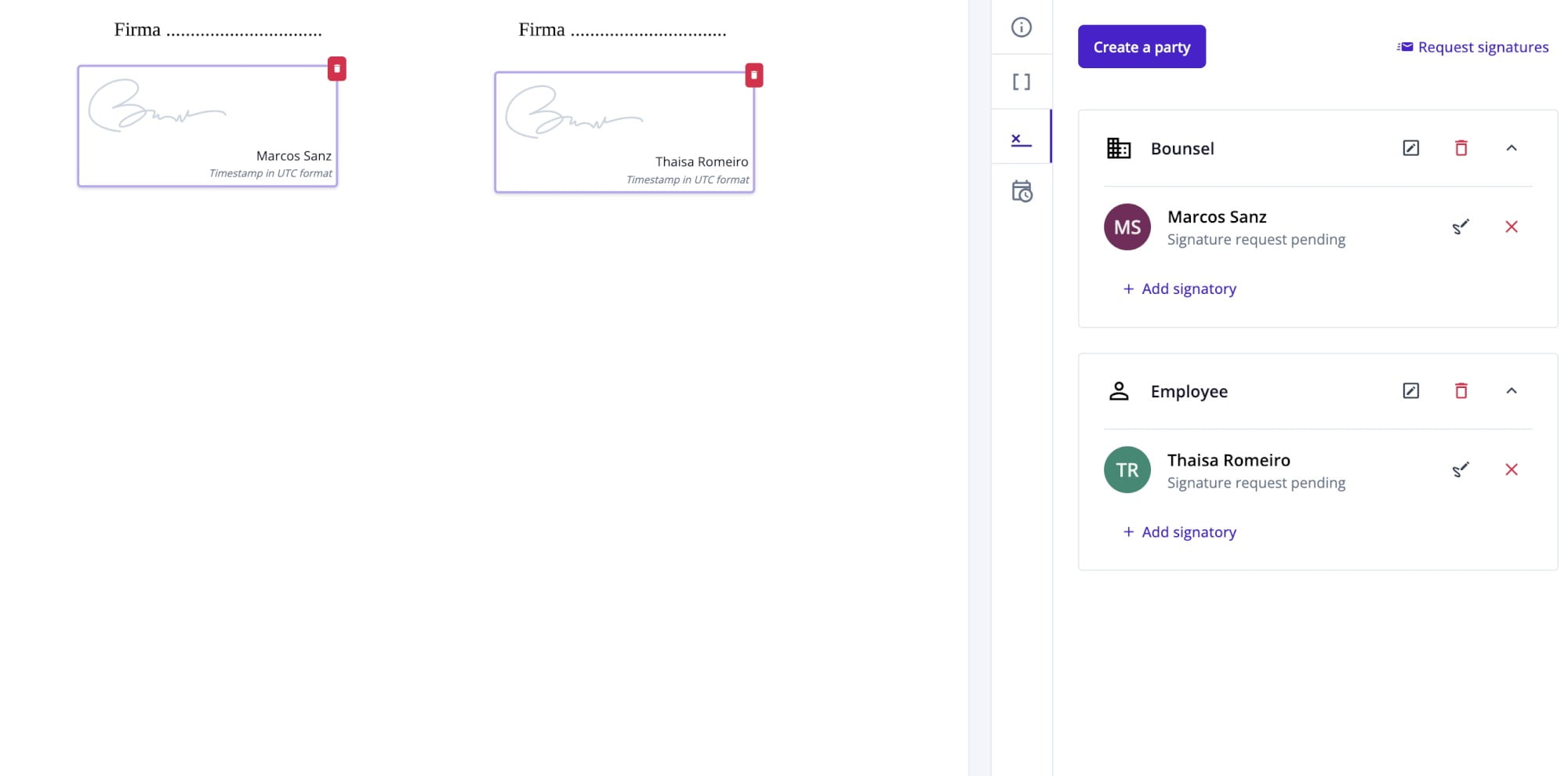 We want to give you security when signing any document online, which is why we offer you our advanced electronic signature with biometrics or using a digital certificate. Our advanced e-signature is created with an electronic time stamp that links the signature data with the specific date and time in the Coordinated Universal Time (UTC) format.
‍This new add-on is available from the Standard plan, please contact us in case you want to know more at support@bounsel.com