We have included a sidebar on the document view, so you can have an easy access to the main information and functions.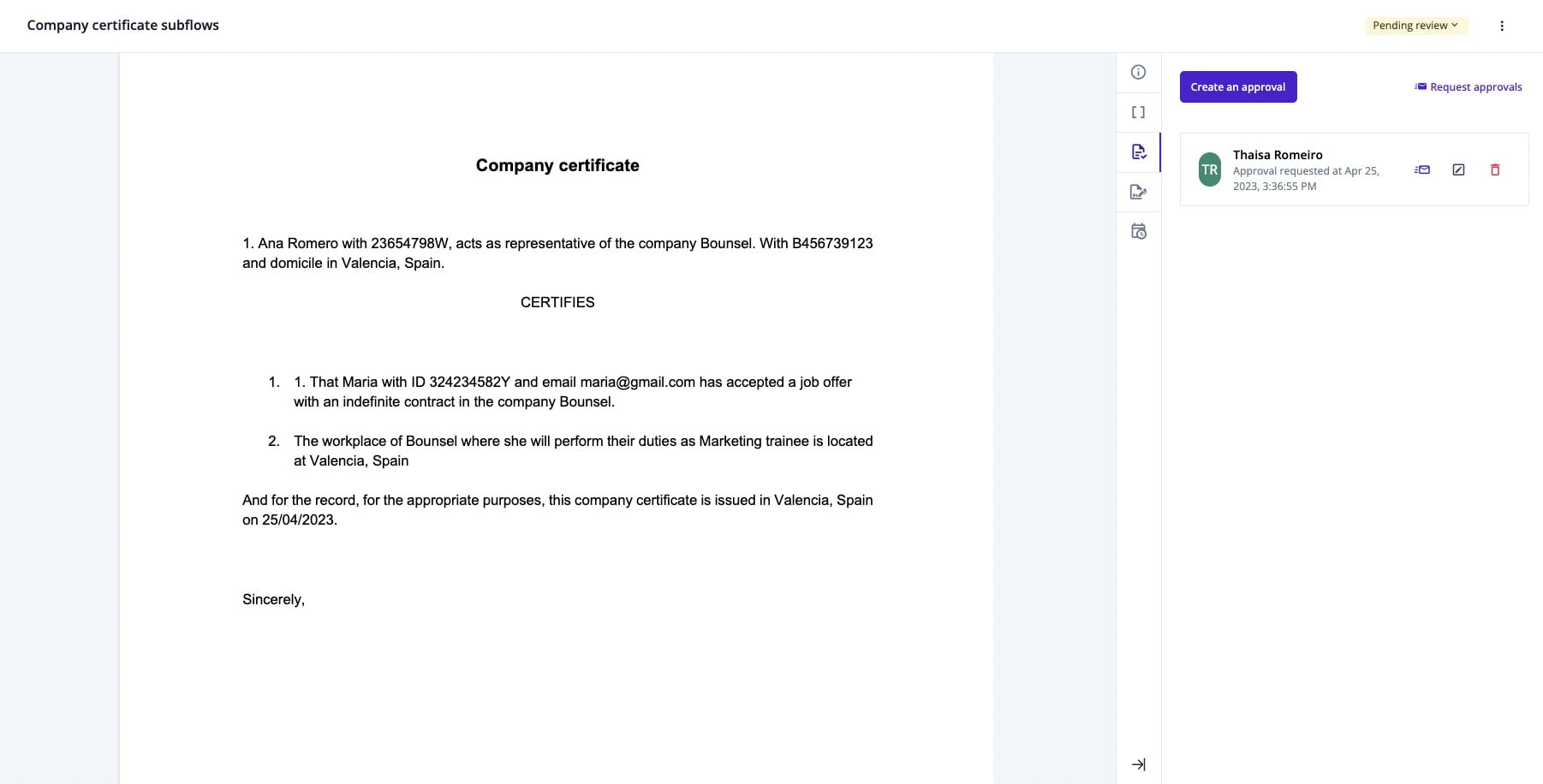 A new function has arrived, now you can send your documents to be approved by your customers or colleagues. It is very simple and easy, in the menu Approvals / Create an approval, you can just add the information like in the example below and then click the button Request approvals and confirm it.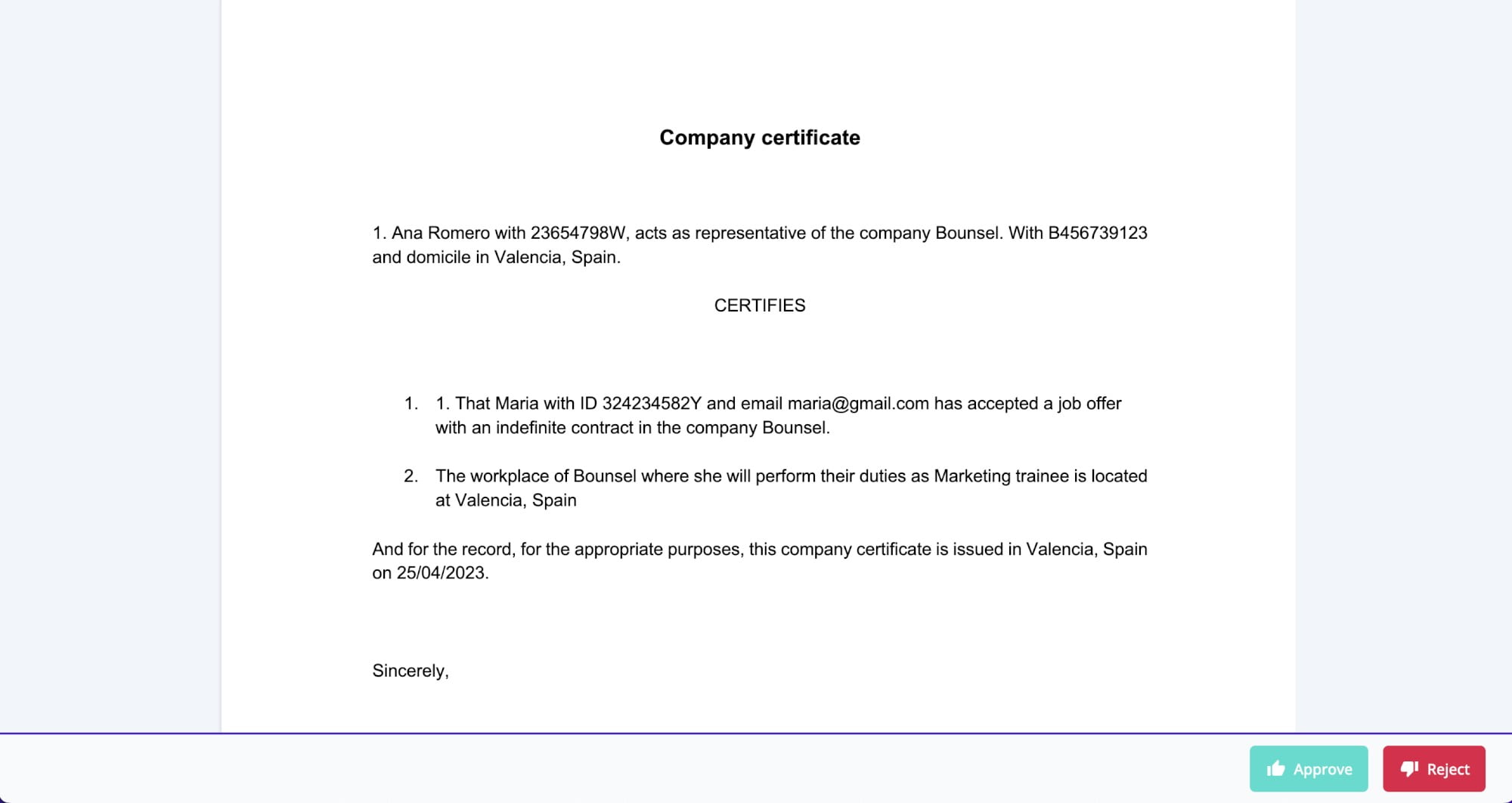 The document status will change to Pending review and then to Approved automatically once the document is fully approved.
See you next month! 🙋