We have added a new feature to our product, say welcome to the Subflows! 👋
To give you more power 🔋 and improve the way you generate documents and collaborate with your colleagues and customers.
When a document needs to be completed by 2 or more people you can create different subflows to each one of them, making the job easier and faster since they will only have to answer the questions that are meant for them. 🌟
Company:
Employee: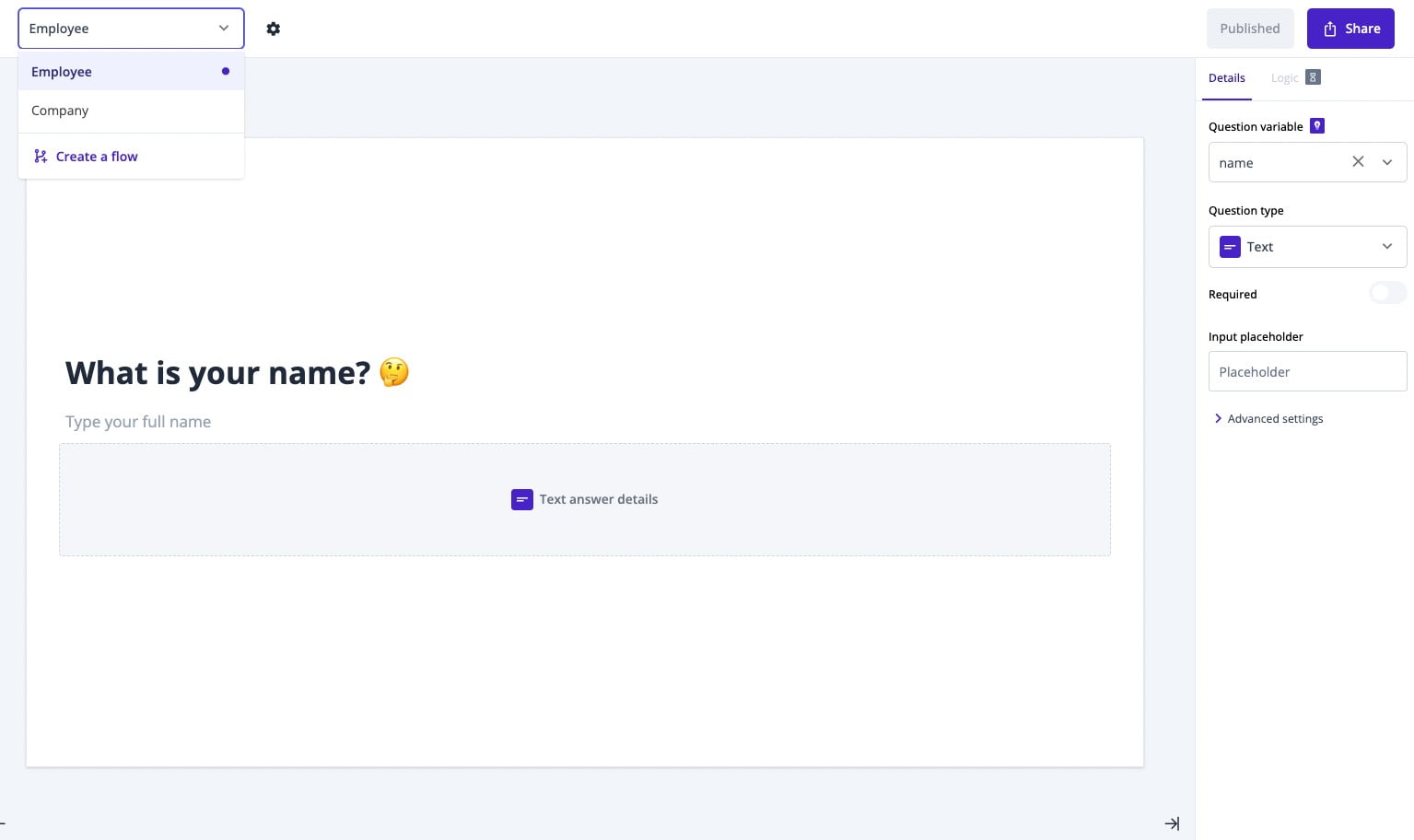 That is not all! We have been really busy these past few weeks and the good news is we have improved our template generation engine, with advanced configuration that allows you to upload larger and longer files and documents with images and animations in a faster way!
Hope you enjoy it and see you next month! 📆